Empower and Revitalize Japan for Next Generation
Enjoy our initiatives and ideas that embody SOPHOLA's Vision, Mission and Values.
We will update our employees' daily lives and thoughts so that you can understand the SOPHOLA culture.
Ads Are Just Additional Wheels of Businesses
For more than a year, we have been providing monthly consulting services for online and offline sales promotion, CRM, and overall business strategy, in addition to online advertising to an e-commerce client. However, we have been reminded that "advertising is only an auxiliary wheel of the business.
February is a quiet month for this e-commerce client. In fact, Google Ads ROAS from February 1 to 12, 2022 was about 200%. That has improved to 784% in the same period in 2023, which means ROAS has improved by just under 4X in one year. However, when we analyzed the next conversion peak and the breakdown of conversions on Google Analytics, we found that the online and offline promotional campaign content distributed in the newsletter had a significant impact.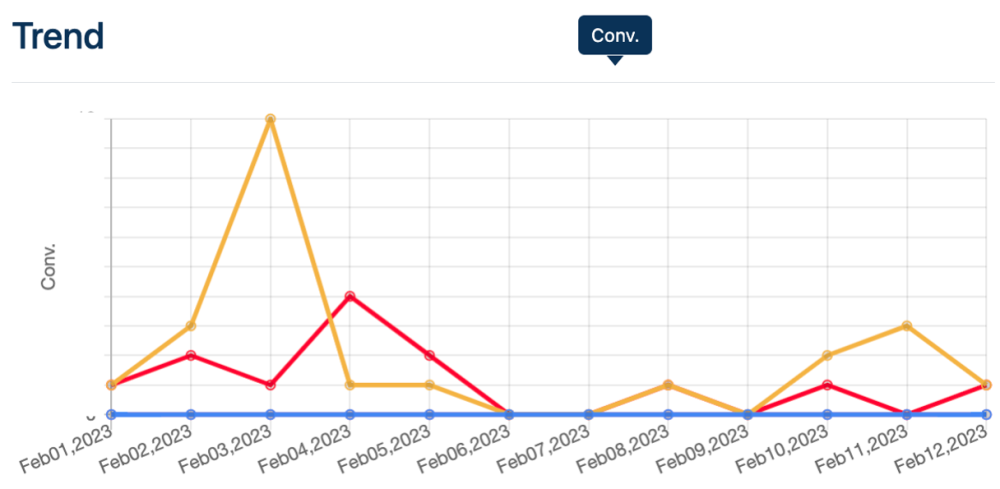 For example,
Feb 3rd peak: Campaign A
Feb 4th peak: Campaign B
Feb 8th peak: Campaign C
Feb 11th peak: Campaign D
The products promoted in each of these campaigns are purchased, forming a peak.
I feel once again that the role of advertising agencies and digital marketing agencies has entered an era in which they are now responsible for all aspects of online and offline sales promotion, CRM, and business strategy. When I was working at irep, I had a senior colleague named "Mr. T", who was good at analyzing the web and developing behavioral characteristics, personas, and appeal methods for each customer segment. I remember him often saying, "The time when an ad man can make a business by talking only about advertising will soon be over."
I have been involved in fewer consulting projects like this recently, but I will continue to do it properly, even if only in small numbers, so that my analytical and proposal skills don't decline!
Masaki "Mark" Iino
Founder & CEO
SOPHOLA, Inc