AdScale E-Commerce
Be Your Own Agency
Bringing the innovative AI solution for online stores to APAC
Use the power of AI technology to automatically create and optimize ads across Google, Facebook & Instagram, with an average ROI of 10X and success-based pricing
Sign up below and get started in minutes!
AdScale E-Commerce is a fully-automated marketing platform for e-commerce sites, developed with original AI technology, with the slogan "Be Your Own Agency". Using AdScale Ecommerce, it is possible to easily begin advertising by simply connecting the major ad platforms automatically to the product feed and simply preparing basic information about the advertisement (keyword, interest, ad text, etc.).
The supported platforms and the setup flow are as follows.
1.Supported platforms
-Supported ad distribution platforms: Google ads (search / display / shopping), Facebook / Instagram ads
-Corresponding EC platform: Shopify, Magento
2.Setup Flow
-Step 0: Audit your account (If you already have a Google ad account, we can audit the current account performance and predict the upside potential)
-Step 1: Select the ad platforms
-Step 2: Enter basic ad information (keywords, interests, ad text, etc.), budget, KPI (CPA / ROAS, etc.)
* Using the smart AI feature, you can set the optimal CPA within the specified budget without setting a specific target CPA / ROAS
-Step 3: Start advertising
In addition, AdScale E-Commerce has the following distinctive functions.
Function 1—Automatic campaign creation
You can easily create a campaign automatically by entering basic ad information, budget, KPIs, etc.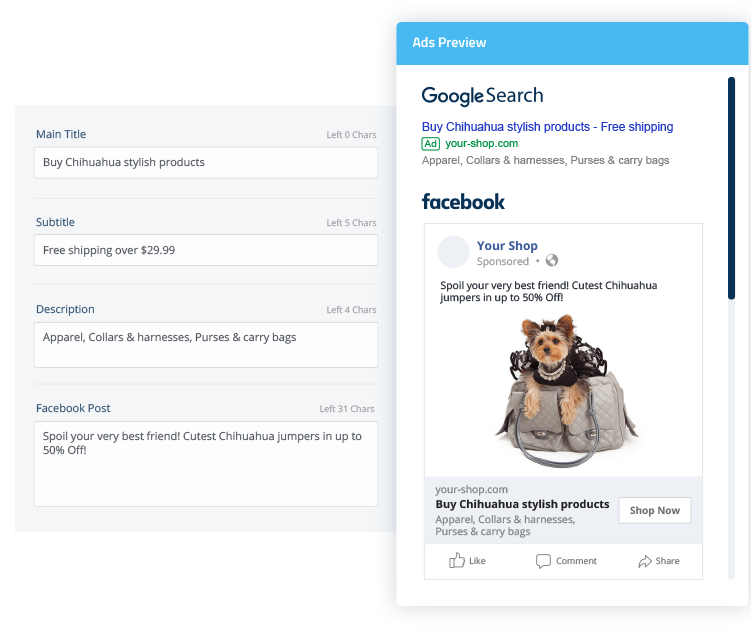 Function 2—Automatic linking of product data and ads
By automatically connecting the product data on the EC platform with the ads on an ad platform, the updated product data will be automatically reflected on the ad creatives.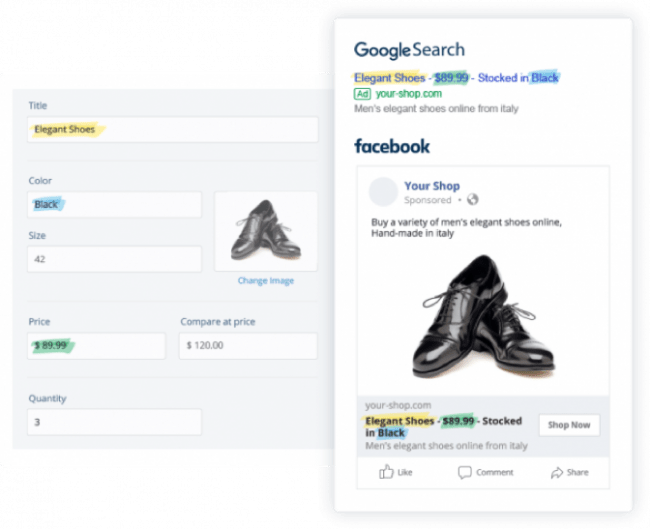 Function 3—Optimization by proprietary AI technology
Various optimization functions are included in the AdScale AI, such as "budget allocation optimization", "bid optimization", "targeting optimization", and "quality score optimization", and advertisement placement can be managed and optimized automatically.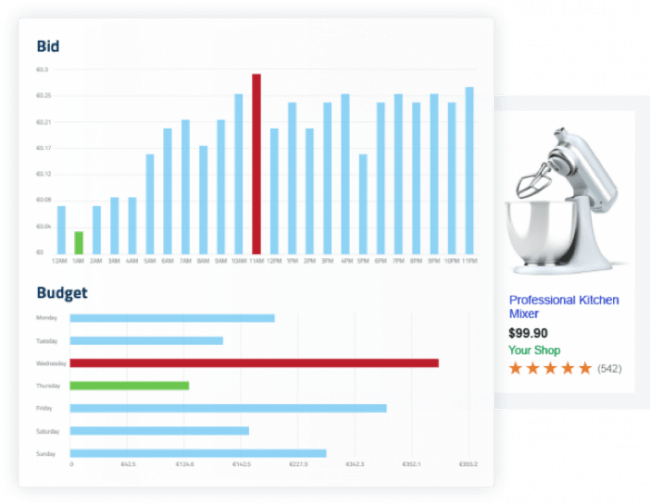 Function 4—Dashboard across platforms
You can centrally manage the performance of the target ad platform with a single dashboard, and easily break down with important ad indicators and KPIs.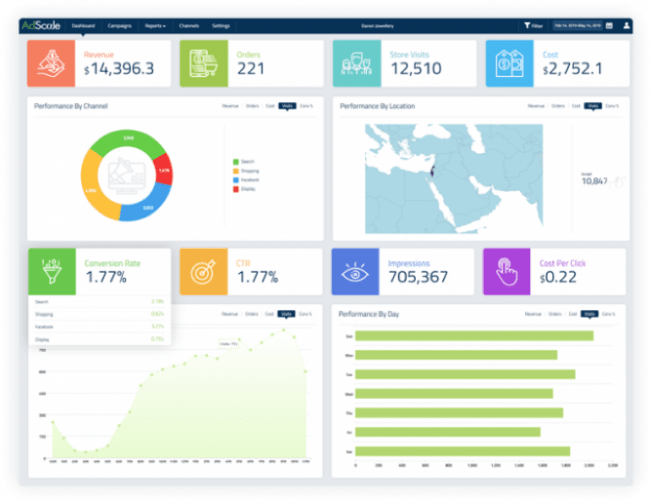 *Please download the latest report on our case studties.