Empower and Revitalize Japan for Next Generation
We strive to solve Japanese social issues through innovative business development with various clients and business partners.
Business Consulting
We support to create and execute a new business/service strategy in alliance with global cutting-edge AI/marketing tech firms.
As Technology Fellow starting in May 2018, we have proposed adflex communications, inc. to incorporate state-of-art AI/automation technology into their business so the execution of their total-marketing communication service will become more efficient and improve the paid media marketing campaigns. Haruhiko Kuwahata, CEO of adflex communications has provided us with his full support, and the first pilots for new global ad tech such as MAXIMUS-native ads optimization platform and AdScale-paid search optimization platform were successfully carried out within 3 months after each proposal was made. In this short period of time, the tech allowed them to dramatically improve their work-efficiency and campaign performance.
We conducted an interview with Haruhiko about our partnership which enabled them to strategize and develop new businesses/services through alliance partnerships with global cutting-edge AI/marketing tech firms.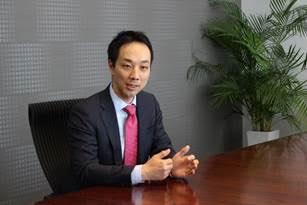 Tell us about your business.
Mr. Kuwahata, CEO:adflex communications has been playing a hybrid role of marketing consulting firms and ad agencies mainly in digital space. Our mission is to grow a client's business by various means, so we make the best use of digital ads as an effective mean which often turns out to be the most cost-efficient and transparent in campaign performance.
The state-of-art technology from global tech firms seems to be not that well-used in your business domain. How do you feel about the necessity of developing new business or service through global partnerships with such companies?
Mr. Kuwahata:Well, I cannot have a big mouth about this, but it is true that I feel Japan is really getting isolated from the rest of the world as I speak to several global partners on telephone conferences. Nonetheless to say, while I'm also suffering from a language barrier, I believe there is a much bigger barrier in establishing global partnerships—a Japanese peculiar perspective on trouble-shooting.
In ASEAN countries and others, a global perspective that "any troubles are assumed to occur in the first place and the people just try to fix it whenever anything happens" seems to be very pervasive. On the other hand, only very accurate and trouble-free services are well-received in Japan, which also influences on how to develop a new business/service here.
This is not about "which is better or worse." Still, we are so sure that things change at an unprecedented pace compared to that 10 years ago due to the recent artificial intelligence technology advancement.
Not only that each business partner competes in its own market, but also in the whole world's market every day. Considering this situation, we must learn the ways they develop a business/service and their service standards. I wish that one day we could combine their approaches and standards with Japanese top-level-services in a balanced manner.
In business/service development, what do you think about the partnership with SOPHOLA?
Mr. Kuwahata:Masaki used to work for me, so I do not usually flatter about him. Nevertheless, they are very capable, though it was not like that 5 years ago when he and I used to work together! (laughter)
Everyone can obtain some knowledge in technology, but it is just a geek. As opposed to that, SOPHOLA is capable of understanding the business interests of both parties and creating a new business. I can often sense this capability by observing how they negotiate with global partners and how much they are trusted by them. In that sense, the most important asset is universally "people" in the end.
Tell us about your future business plan and expectation for SOPHOLA.
Mr. Kuwahata:I'm surely hoping that we can continue to grow with SOPHOLA. Furthermore, Masaki and I always discuss the future of Japan. We love Japan, though we partner with global tech firms.
In their shoes, I feel that Japan becomes a less important business hub.
I truly believe that it is critical that Japanese companies will keep up with the rest of the world and keep on growing in order for our children to stay competitive in a global market.
SOPHOLA and Adflex share this important mind—"to be a contributor for the entire business growth of Japanese companies," and we will continue to support more clients for Japan and the next generation.