Empower and Revitalize Japan for Next Generation
Stay tuned by taking a look at our business updates. Moreover, there will be some useful information for you.
No.1 Local Newspaper Company in Hiroshima: Chugoku Shimbun Ad's Challenge in Digital Marketing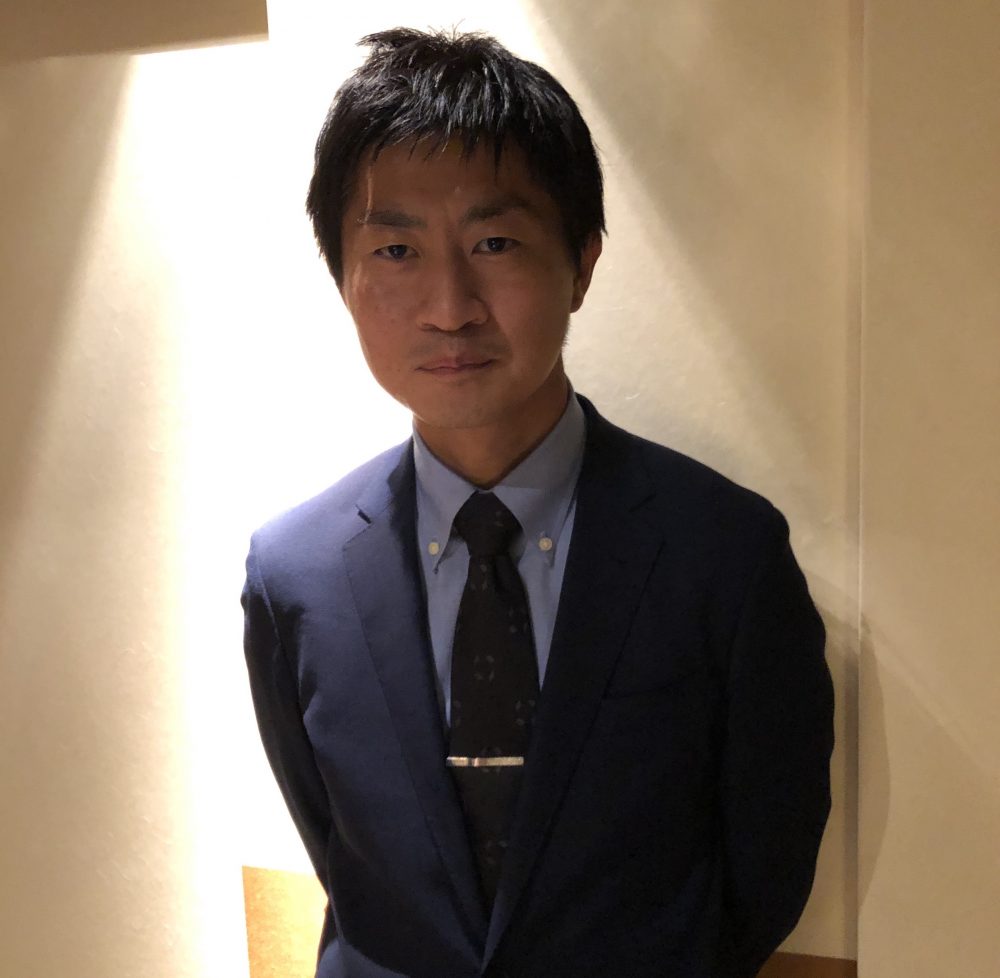 It's been almost two months since our CEO, Masaki Iino, was appointed as a digital marketing fellow at Chugoku Shimbun Ad, a Chugoku Shimbun group company in Hiroshima. In fact, our collaboration with the company began in May of this year, and for nearly half a year we have been supporting the establishment of an in-house team within Chugoku Shimbun Ad that is capable of handling everything from proposals to the operation of performance ads, including Google, Yahoo! Japan.
This time, we interviewed Mr. Asano, Manager of the Media Development Department, who is playing a central role in this initiative within the Chugoku Shimbun Ad, and asked him to answer some questions about this initiative! The Chugoku Shimbun Ad is the in-house agency of the Chugoku Shimbun, which has established an unshakable position as the No. 1 newspaper in the Hiroshima region: I hope this article will be of some help to our readers.
---
1. Self-introduction
Masaki "Mark" Iino: Could you please start with a brief self-introduction?
Asano-san: I'm 41 years old this year, originally from Hiroshima and graduated from Chiba Institute of Technology. After graduating, I worked for a printing company in Tokyo for four years in sales. Many of my seniors changed jobs to advertising agencies, and I considered changing jobs myself. In 2005, I decided to change jobs to the Chugoku Shimbun Advertising Agency (now the Chugoku Shimbun Ad) because I was originally from Hiroshima and the name of the local newspaper, the Chugoku Shimbun, gave me a sense of security.
Since joining the company, I have been working in sales for about 10 years. My specific duties included
Newspapers
Newspaper inserts
TV commercials
Events
I was able to learn a lot of things because the sales staff do everything from reserving spots to planning and direction.
In the midst of all this, we started receiving more and more inquiries about web advertising in 2016. At the time, we outsourced that part to an external company, but I became more aware than anyone else of the challenges of not being able to explain or propose web advertising to our clients. There was no one in the company who knew much about web advertising, so I tried to catch up by learning on my own. As a result, I began to take on the role of web advertising manager for the Chugoku Shimbun in about 2018.
2. SOPHOLA's services
Mark: It was through Mr. Yamamoto, the owner of the Chugoku Shimbun, that we met and started working with you six months ago. What were your impressions of our services? Please give us your honest opinion! (laughs)
Asano-san: Having advanced operational know-how is the premise of SOPHOLA's consulting service. Also, when I outsourced my work to an external company, I was left to my own devices and didn't have a sense of personal growth, but with SOPHOLA, I feel like a partner who helps me grow. Sometimes it is hard, but they ask me, "What do you think we should do, Asano-san?" In the end, since I do my own research and do it myself, I understand it better and can explain it in my own words. I realized that I've been doing things like setting KPIs, developing the infrastructure around it, building ad accounts, etc. without knowing what I need to do in a common sense.
In other words, since using SOPHOLA's services, I feel that the biggest change has been in my awareness. Until now, I used to feel that I was done with the project after I closed a deal and did nothing until I received a performance report (from the advertising agency, which is an outside contractor). Now, as the person in charge of operations, I look at the numbers every day and take measures to improve performance, so I think my daily activities have changed.
3.The project that SOPHOLA and Chugoku Shimbun Ad are working on
Mark: I think the root of this change in consciousness is your earnest personality, as you continue to study on your own with questions even though we have been throwing everything at you, and you continue to do your "homework" from us. But I'm very happy that it goes as we originally expected:)
Next question: Can you tell us (for our readers) what kind of projects you are working on with us?
Asano-san: Company F, a department store in Hiroshima Prefecture, opened an online store in May this year. With the help of SOPHOLA, we are running performance advertising campaigns on their behalf in order to help them attract customers to their online store and maximize their ROAS (sales/advertising cost).
Originally, Company F was in a state of limbo with the issue of "weakness in the off-season – the normal season other than the busy season such as mid-year and year-end gifts. Rather than simply taking on the role of an ad agency and calling it a day, we receive a message from the company saying, "Let's grow together!" rather than simply taking on the role of an ad agency and being done with it. Although we have yet to live up to their expectations, I believe that they want us to be their marketing partner, and that they want to be a partner with whom they can collaborate in areas other than advertising. Specifically, we have been asked questions such as, "The number of online store members is not growing very fast, how can we increase it? " or "We would like to start a fashion cosmetics business, but we don't know if it's ready yet. How should we get ready for it?" They are looking for a partner who can help them solve various problems.
4. The significance of SOPHOLA's existence with regard to this project
Mark: I attend meetings with Company F about twice a month, and it is true that the number of questions and consultations outside of the advertising field is increasing. What do you think is the significance of our company's existence and what are the good things about this project?
Asano-san: First of all, I'd like to know what it means to us. My image of a consulting company is "turn what you're doing now upside down, do something new, and take the money." But SOPHOLA is totally different, because they actually work with you, so you can rest assured that even if something should happen to you, it will be taken care of. Also, the "AdScale" that came as part of the package is amazing, because the ROAS has more than tripled in less than 3 months. Lastly, I have a sense of security because I can trust the personalities of SOPHOLA's members.
For Company F, it is difficult to ask all the questions and consult with them since it is a web conference, but they seem to have a lot of questions and consultations to ask. I think they consider Mark and his team to be "good advisors".
5. Future prospects for the customers of the Chugoku Shimbun Ad
Mark: Since we usually communicate with Asano-san and Company F 100% remotely, I was concerned about whether we were providing value properly, but I was very happy that you felt the significance of our existence. (Including other customers of the Chugoku Shimbun Ad) Can you tell us what you think about the future?
Asano-san: Up until now, there were many customers who had little awareness of the effects of advertising (performance) or who were new to Web advertising. In the future, we would like to work with SOPHOLA to provide services to customers who place importance on performance. We would also like to share the value of performance improvement with our customers.
6. Future initiatives for the Chugoku Shimbun AD as an organization
Mark: Did you come up with such a vision because you yourself realized the satisfaction and joy of providing value through performance, not to mention your customers? I was very happy to hear that! As a final question, please tell us what you think about our future efforts as an organization!
Asano-san: I would like to work with you to create a scheme or team for performance advertising. And personally, I would like to create a similar scheme or team not only in Hiroshima City but also in Fukuyama City where our sales office is located. And next year, I hope to increase our annual sales of advertising agency business by nearly eight times.
Mark: I would be happy to work with you. Asano-san, thank you very much for taking the time out of your busy schedule to respond to our interview! I look forward to working with you in the future too.